Clear Capital Acquires 144-Unit Multifamily Value-Add Community in Portland, Oregon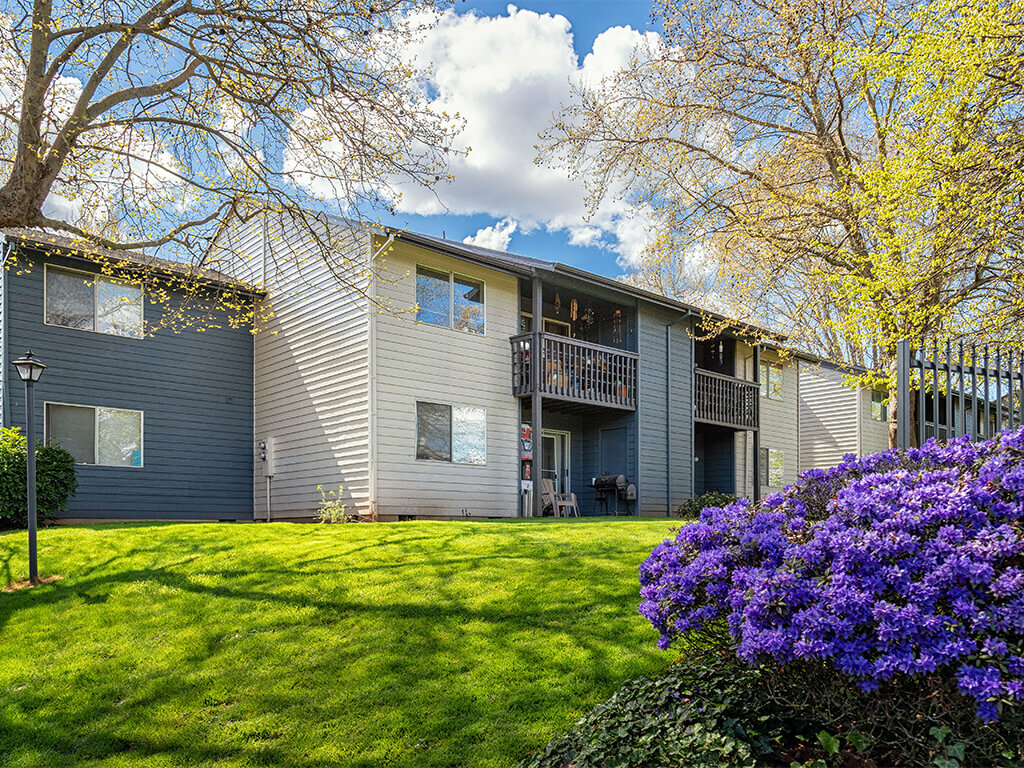 Clear Capital, LLC
FOUNDED: 2010
HEADQUARTERS: Irvine, Los Angeles
FOUNDERS: Eric Sussman, Greg Worchell, Daniel Hardy, Paul Pellizzon
BUSINESS: Multifamily Real Estate
RECENT ACQUISITION: 144- Unit Value-Add Apartment Community in Portland, OR
IRVINE, CA, October 20, 2022 – Clear Capital, a West Coast-based private equity investment firm
specializing in multi-housing real estate, announces the acquisition of Columbia Ridge Apartments, a
144-unit multifamily community in Portland, OR. The asset is in the strong growth market of the
Multnomah County, approximately 6.5 miles from Clear Capital's two property portfolio in Gresham, OR.
Columbia Ridge Apartments will be re-branded "Aspire Columbia Ridge" upon takeover.
The purchase marks Clear Capital's first investment in Portland, 5th in Oregon, and 38th investment in
the United States. Constructed in 1990, Aspire Columbia Ridge is a garden-style community situated on
9.91 acres at 15910 NE Sandy Blvd, Portland, OR. The community has a desirable unit mix of two and
three-bedroom apartments, attracting a wide range of residents from various demographics. The
community's amenities such as a fitness center, resort style pool and spa, clubhouse, basketball court,
and three on-site community playgrounds offer residents a comfortable living experience. Clear Capital
has an opportunity to renovate all 144 units to a market leading standard and achieve rents on par with
the new properties in the area.
The investment highlights the company's strategy of acquiring value-add opportunities in excellent
condition with strong locations and significant operational upside in high barrier-to-entry markets.
Aspire Columbia Ridge's location near Portland International Airport, downtown Portland, and
Vancouver, Washington provides unparalleled access to numerous employment centers and lifestyle
destinations. Ideally located South of Portland's Northeast Industrial Spine, Multnomah County remains
the largest assembly of industrial space in Portland MSA at almost 45 million square feet. By sitting
directly off freeways and thoroughfares (84, 205), MAX Blue Line Station, and TriMet bus stop. Aspire
Columbia Ridge has excellent proximity to growing industrial and distribution employment corridors, it is
experiencing a growing community and easy accessibility to major employment hubs. Portland ranked in
the top third of top 50 tech markets in the nation, with over 20% of all new jobs created being in the
tech industry. Tech companies and their employees are drawn to Portland's affordability, fascinating
culture, and sustainable ethos leading to a wealth of outdoor recreation and beautiful parks.
About Clear Capital
Clear Capital is a West Coast-based private equity investment firm specializing in acquiring, renovating,
repositioning, and managing multifamily housing assets throughout the Western, Mountain, and Sunbelt
regions of the United States. Clear Capital owns and operates a diverse portfolio of multifamily
communities with over 4,300 units valued at $1.1 billion across six states in the continental U.S. Clear
Capital's distinctive approach to investing in real assets has consistently produced above-average riskadjusted returns for its investors.

For more information or to make an investment, please visit www.clearcapllc.com. Follow us on
LinkedIn and Facebook for the latest company developments.
Contact:
Tania Kapoor Mirchandani
Vice President Capital Markets
[email protected] / (323) 642 – 9632