Clear Capital Announces Sale of Aspire Midtown, 104-Unit Portfolio in Phoenix, AZ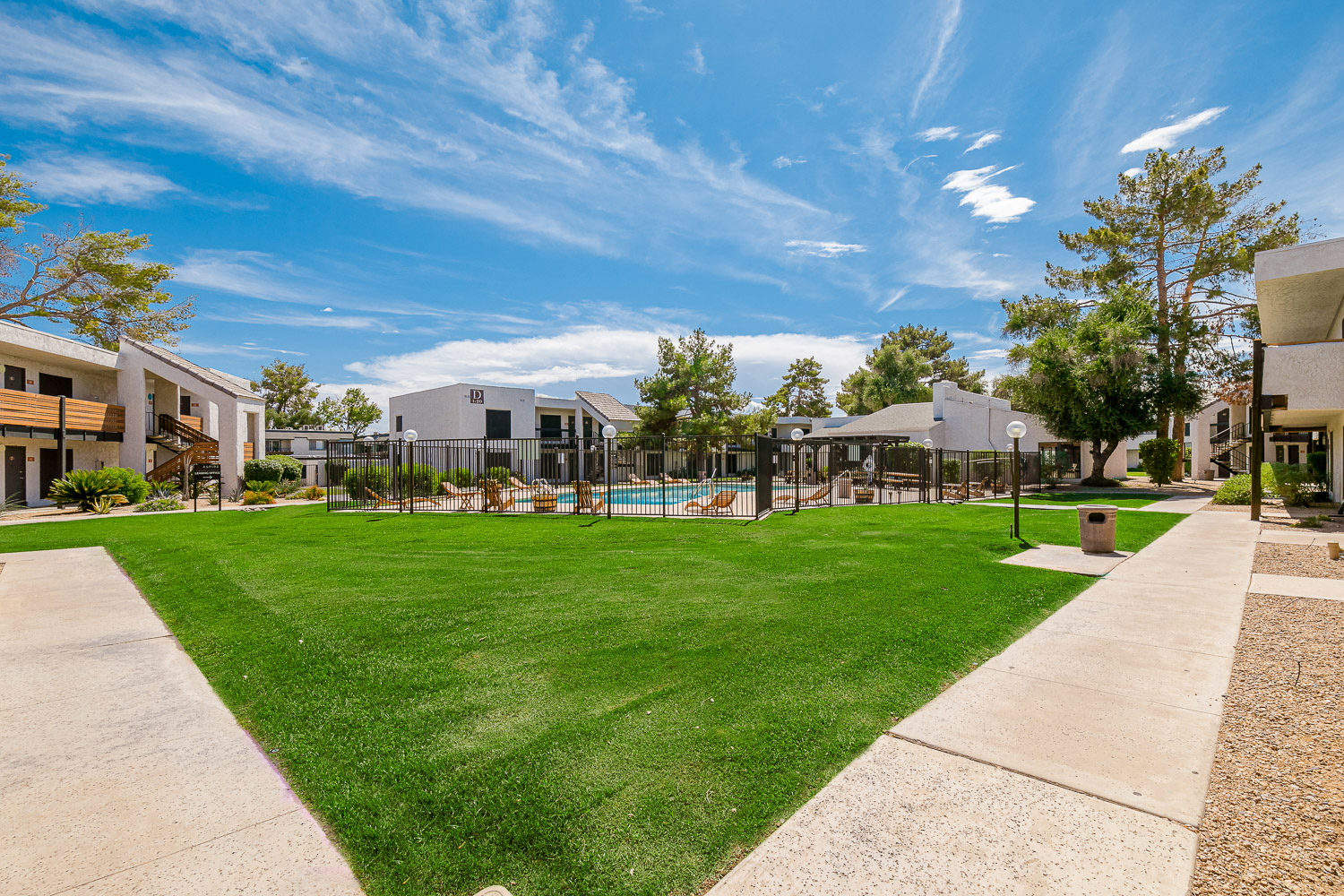 Clear Capital, LLC
FOUNDED: 2010
HEADQUARTERS: IRVINE, LOS ANGELES
FOUNDERS: ERIC SUSSMAN, GREG WORCHELL, DANIEL HARDY, PAUL PELLIZZON
BUSINESS: MULTIFAMILY REAL ESTATE
RECENT DISPOSITION: 104-UNITS IN PHOENIX, AZ
IRVINE, CA, October 27, 2022 – Clear Capital, LLC a West Coast-based private equity real estate investment firm specializing in owning and operating multifamily communities, is pleased to announce the sale of Aspire Midtown in Phoenix, AZ. Acquired in June 2021, the property, is centrally in Phoenix, AZ, and marks Clear Capital's 11th sale since 2015 and third in 2022.
Eric Sussman, one of Clear Capital's Managing Partners shared, "We are pleased we were able to achieve our business plan and reach our investment goals for this property ahead of schedule. We are excited to give our investors a great outcome and build our track record of providing strong returns."
Aspire Midtown was a strategic acquisition for Clear Capital to build economies of scale and operational efficiency in the Arizona market. Aspire Midtown is the second asset Clear Capital purchased in the Phoenix MSA and was fully renovated with significant value-add expansion. We achieved our goal of establishing a strong presence in this market with the acquisition of Aspire Midtown. We learned more about the area operations, demographics, trends, preferences, and achievable rents within each submarket.
The acquisition of Aspire Midtown allowed Clear Capital the opportunity to execute managerial and ownership improvements to an underperforming asset. The in-place rents were severely underpriced, impairing the performance and resident demographic of Aspire Midtown. Upon disposition, Clear Capital increased average in-place rents to $1,198, a $210 increase in just 16 months. Additionally, we maintained an average occupancy of 94.5% at the property while raising rents during the hold period— a testament to Clear Capital's strong management capabilities. Clear Capital exceeded performance expectations and achieved an IRR (Internal Rate of Return) of 23.92% for our investors.
Clear Capital offers accredited investors access to private real estate investments with a minimum of
$25,000. With a track record of 4,200+ units, $1.3B+ in assets, and more than 100 years of combined real estate experience amongst the partners, Clear Capital is an excellent partner for private real Clear Capital estate investments.
About Clear Capital
Clear Capital, LLC is a West Coast-based private equity real estate investment firm specializing in multifamily real estate investments. The firm focuses on the acquisition, renovation, repositioning, and management of multifamily housing assets throughout the Western, Mountain, and Sunbelt regions of the United States. Clear Capital currently owns and operates a diverse portfolio of multifamily assets with over 4,200 units across the risk spectrum from Value-Add to Core. Clear Capital's distinctive approach to investing in real assets has consistently produced above-average risk-adjusted returns for its private and institutional investors.
For more information or to make an investment, please visit www.ClearCapLLC.com. Follow Clear Capital on LinkedIn and Facebook for our latest developments.

Contact:
Tania Kapoor Mirchandani Vice President Capital Markets
tania@clearcapllc.com / (323) 642 – 9632