Clear Capital, LLC Acquires 100-Unit Multifamily Property in Gresham, OR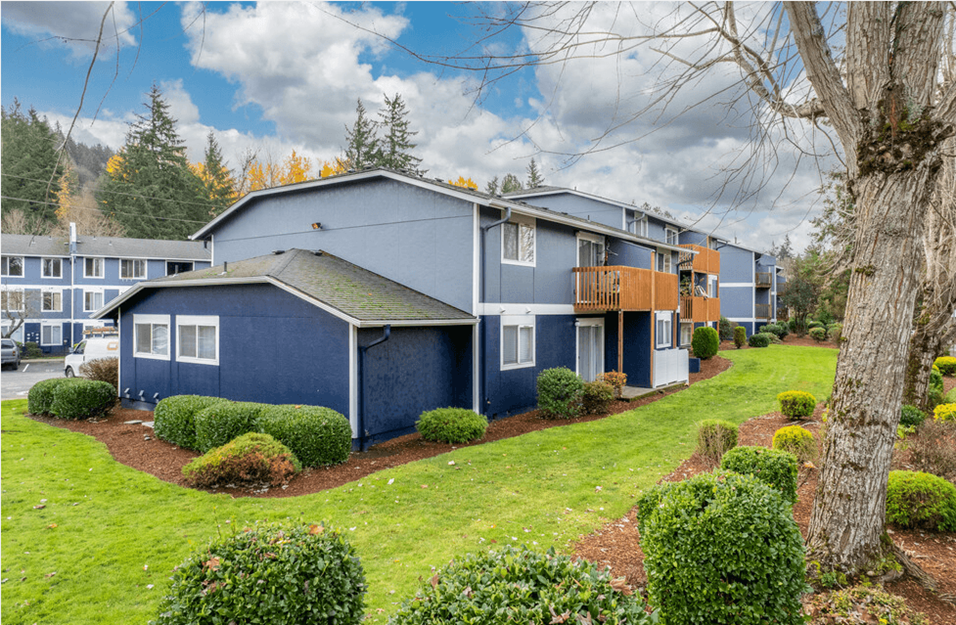 Clear Capital, LLC
FOUNDED: 2010
HEADQUARTERS: Irvine, Los Angeles
FOUNDERS: Eric Sussman, Greg Worchell, Daniel Hardy, Paul Pellizzon
BUSINESS: Multifamily Real Estate
RECENT ACQUISITION: 100-Unit Value-Add Apartment Community in Gresham, OR
IRVINE, CA, May 26, 2022 – Clear Capital, LLC, a West Coast-based private equity investment firm specializing in multi-housing real estate, announces the acquisition of Trailmark Apartments, a 100-unit multifamily community in Gresham, OR. The asset is less than a mile from Historic Downtown Gresham and less than three miles from Aspire Gresham, Clear Capital's first investment in the market. The property will be re-branded "Aspire Trailmark" upon takeover.
The purchase marks Clear Capital's second investment in Gresham, fourth in Oregon, and 35th investment in the United States. The company was represented by broker Tyler Johnson of Portland-based HFO Investment Real Estate.

"We are thrilled to have sourced and acquired this attractive off-market investment opportunity through our tight-knit network of top brokers across the Portland MSA," said Enrique Huerta, Clear Capital's vice president of acquisitions. "Given Clear Capital's history of seamless transaction execution across the United States, the firm was given a 'first look' at this asset and worked expediently to acquire it. We identified this asset as ideal for Clear Capital due to its pristine condition, convenient location, and spacious floorplan composition appealing to a wide range of prospective residents, ensuring continuity of the asset's income stream."

Aspire Trailmark was built in 1992 on 5.07 acres at 700 SW Eastman Parkway in Gresham, OR. The garden-style community has 100% two-bedroom, one-bathroom floorplans with full-sized washers and dryers. Community amenities include a renovated clubhouse with a full kitchen and Wi-Fi, a dog park, outdoor community seating areas, and proximity to the Springwater Corridor Trail.
Clear Capital plans to fully renovate the remaining 72 classic units with new stainless steel appliances, faux stone countertops, updated cabinet fronts and hardware, new lighting and plumbing fixtures, vinyl wood-style flooring, new trim, updated paint, and new window coverings. Renovation plan also include updated signage to improve curb appeal and minor roof and concrete repairs, dog park upgrades, and modernized resident seating areas with a pergola and fire pit.
The purchase highlights the company's investment strategy of purchasing value-add opportunities in stable locations with operational upside in high barrier-to-entry markets.
"This acquisition demonstrates the strength of our firm's commitment to our clients and is a testament to how we can assist in preserving and growing their wealth," said Eric Sussman, a founding partner at Clear Capital. "It also showcases the extensive network our talented team has built across the U.S. to identify compelling value-add investment opportunities for our current and prospective clients."

The property is located on a quiet residential street less than a mile from downtown Gresham. Gresham is Oregon's fourth-largest city and the second largest in the Portland / Vancouver metro area, which continues to rank highly among U.S. markets for job and population growth. Gresham has focused on increasing business infrastructure to attract important employers, and recent successes include Amazon and Subaru, which moved into more than 1.5 million square feet of industrial space in the Gresham area.
About Clear Capital

Clear Capital is a West Coast-based private equity investment firm specializing in acquiring, renovating, repositioning, and managing multifamily housing assets throughout the Western, Mountain, and Sunbelt regions of the United States. Clear Capital owns and operates a diverse portfolio of multifamily communities with over 4,000 units valued at $1 billion across six states in the continental U.S. Clear Capital's distinctive approach to investing in real assets has consistently produced above-average risk-adjusted returns for its investors.

For more information or to invest, please visit www.ClearCapLLC.com. Follow us on LinkedIn and Facebook for the latest company developments.