Clear Capital, LLC Acquires 103 – Unit Multifamily Property in Gresham, OR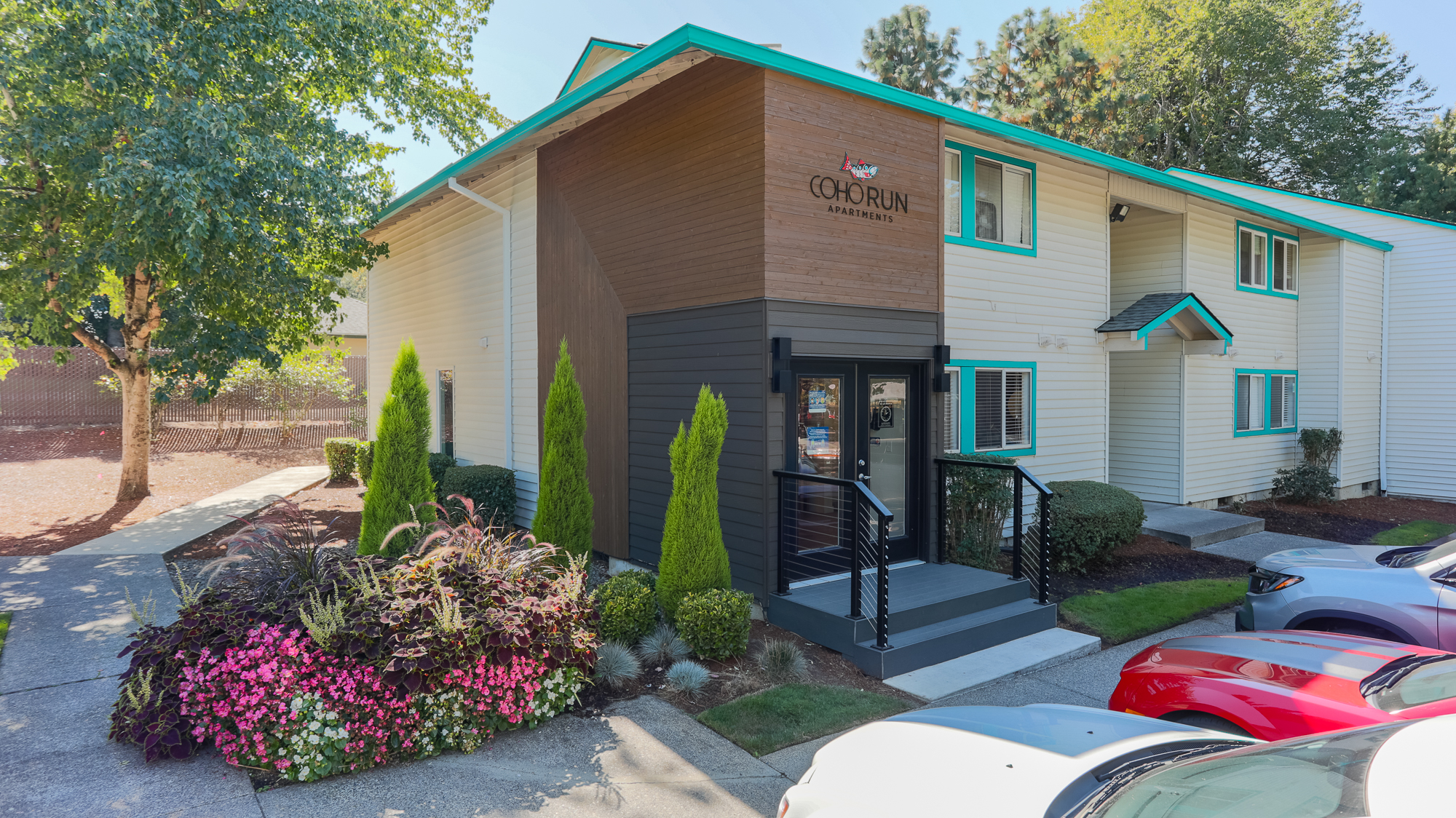 Clear Capital, LLC
FOUNDED: 1996
HEADQUARTERS: Irvine, Los Angeles
FOUNDERS: Eric Sussman, Greg Worchell, Daniel Hardy, Paul Pellizzon
BUSINESS: Multifamily Real Estate
RECENT ACQUISITION: 103-Unit Value-Add Apartment Community in Gresham, OR
IRVINE, CA, December 21, 2021 – Clear Capital, LLC a Los Angeles-based private equity real estate investment firm specializing in multifamily investments, announces the acquisition of Coho Run, a 103 – unit, multifamily property in Gresham, OR. The asset is located less than two miles from historical downtown Gresham and will be re-branded "Aspire Gresham" upon takeover.
Constructed in 1990, Aspire Gresham is situated on 5.53 acres at 2400 NE Red Sunset Drive in Gresham, OR. Clear Capital is acquiring an unmatched, proven value-add investment opportunity with partial renovations on 80 of the 103 classic units. The community has 100% two bedroom and two-bathroom floorplans with full-sized washer and dryers in the apartment homes. The interior renovation scope will include taking out a wall and removing some cabinets to create more space, replacing cabinet fronts, and adding new hardware and countertops. The community's amenities include a large renovated community space featuring a business center and workstation along with a redesigned kitchen for entertaining. Clear Capital plans to create a new outdoor kitchen and lounge area immediately outside the community room.
This purchase marks Clear Capital's 29th multifamily investment. Clear Capital's recent acquisition highlights the company's investment strategy of purchasing value-add opportunities with strong cash flow, significant location and operational upside in high barrier-to-entry markets. This investment aims at providing investors a current cash yield with a double-digit levered IRR over a 5-Year hold period.
"This acquisition had a compelling value proposition given that it's well-located near a lush park and 6 desirable retail centers, minutes from Downtown Gresham, and around the corner from Legacy Mount Hood Medical Center." said Enrique Huerta, Clear Capital's Vice President of Acquisitions. "This community is well-maintained and positioned for a strategic unit interior enhancement program to capture significant rental upside from both the cosmetic renovations and organic market rental growth. We are thrilled to have acquired this asset as Gresham remains one of the Portland MSA's last remaining affordable cities to rent an apartment home and is positioned to fare well in terms of economic growth over the next several years."
Aspire Gresham is located along Hogan Drive, a major arterial that connects Gresham to Interstate 84 which provides access to the north of the greater metro area. Its location also gives Gresham's residents access to the light rail blue line connecting downtown Portland with Gresham. Furthermore, it provides residents an effortless commute to most major services within a mile; These include a 1-minute drive to Mount Hood Community College, 2-minute drive to shopping centers with over 57 shops, 3-minute drive to parks and recreation as well as 0.5 miles to Walmart and Walgreens.
"Clear Capital is thrilled to be expanding its presence in the State of Oregon consistent with prior strategic acquisitions that the firm completed in Oregon City and Eugene." stated Eric Sussman, a founding partner at Clear Capital. "This acquisition provides diversity to Clear Capital's Oregon portfolio by providing exposure to a new market – Gresham – and a well-regarded property vintage – the 1990s – ensuring stable cash flows and lower maintenance costs over the firm's hold period."
Gresham is Oregon's fourth largest city and the second largest in the Portland / Vancouver metro area. The Portland Metro region created jobs at a rate of 1.7% in 2019, ranking 16th among the 50 largest metropolitan areas in the US. In addition, Aspire Gresham's location places the asset within an easy commute of Gresham's new or expanding significant area employers. Gresham has focused on increasing business infrastructure to attract major employers; recent successes include Amazon and Subaru which moved into more than 1.5 million square feet of industrial space in the Gresham area. The emphasis on business development has increased Gresham's attractiveness to many businesses.
About Clear Capital
Clear Capital, LLC is a Los-Angeles based private equity real estate investment firm specializing in multifamily real estate investments. The firm focuses on the acquisition, renovation, repositioning, and management of multifamily housing assets throughout the Western, Mountain, and Sunbelt regions of the United States. Clear Capital currently owns and operates a diverse portfolio of multifamily assets with over 5,000 units across the risk spectrum from Value-Add to Core. Clear Capital's distinctive approach to investing in real assets has consistently produced above-average risk-adjusted returns in the mid-to-upper teens for its private and institutional investors. For more information, visit
For more information or to make an investment, please visit clearcapllc.com. Follow us on LinkedIn and Facebook for the latest company developments.
Contact:
Tania Kapoor Mirchandani
Vice President Capital Markets
[email protected] / (323) 642 – 9632