Clear Capital, LLC Acquires 114 – Unit Multifamily Property in Colorado Springs, CO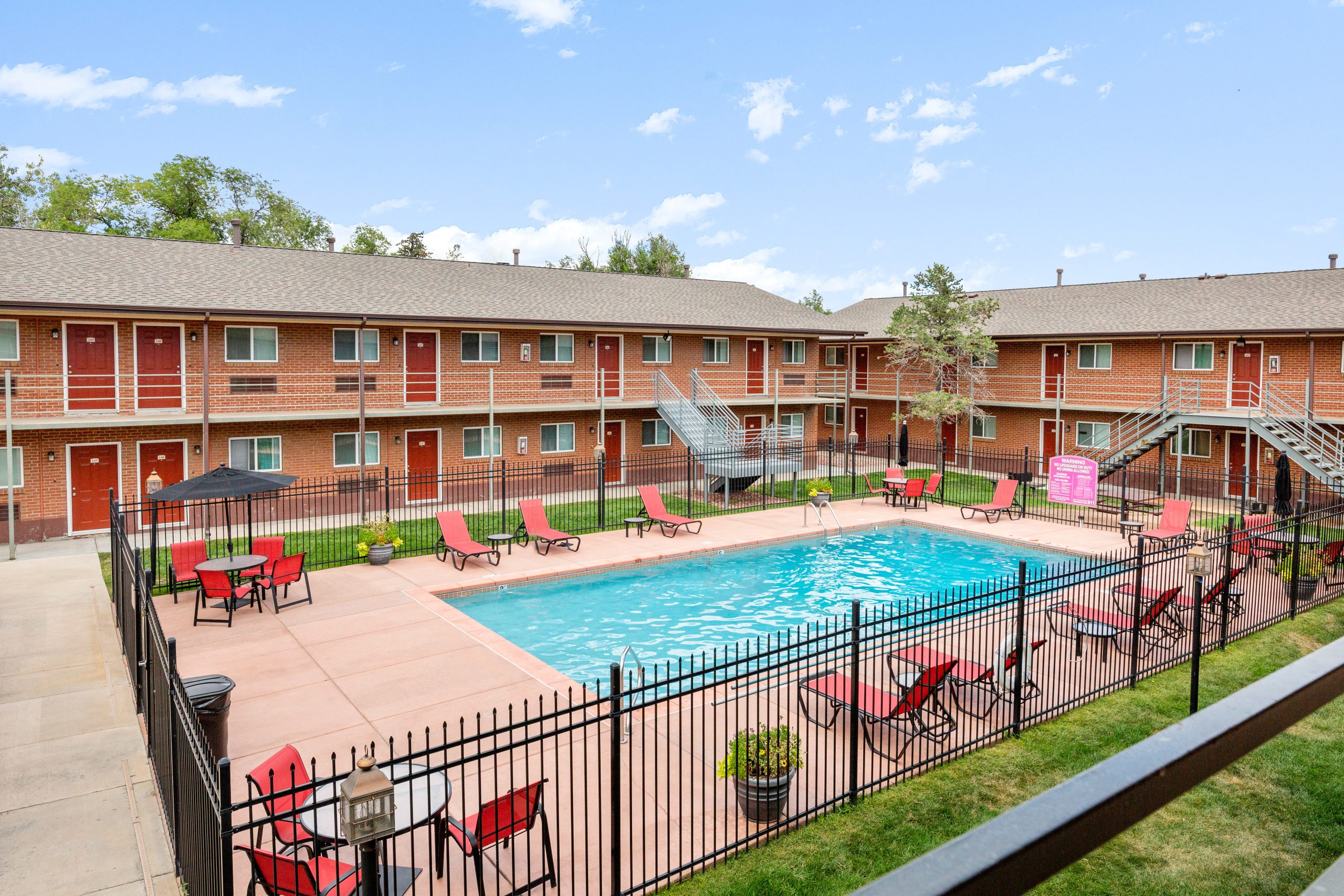 Clear Capital, LLC
FOUNDED: 1996
HEADQUARTERS: Irvine, Los Angeles
FOUNDERS: Eric Sussman, Greg Worchell, Daniel Hardy, Paul Pellizzon
BUSINESS: Multifamily Real Estate
RECENT ACQUISITION: 114 -Unit Value-Add Apartment Community in Colorado Springs, CO
IRVINE, CA, October 22, 2021 – Clear Capital, LLC a Los Angeles and Irvine based private equity real estate investment firm specializing in multifamily investments, announces the acquisition of Fillmore Ridge Apartments, a 114 – unit, multifamily property in Colorado Springs, CO. The asset is located less than four miles from downtown Colorado Springs and will be re-branded "Aspire Fillmore" upon takeover.
Constructed in 1965, Aspire Fillmore is situated on 3.67 acres at 3210 North Chestnut Street in Colorado Springs, CO. The community has a desirable unit mix of studio, one-bedroom, two-bedroom and three-bedroom apartment homes and an amenity package that makes for comfortable living for the community's residents. With 69 of the units recently renovated, Clear Capital plans to continue renovations on the remaining 45 classic units. The interior renovation scope will include a full remodel of the kitchens including quartz countertops, stainless steel appliances, new lighting, plumbing hardware as well as wood-style flooring throughout the apartment homes. While on the exterior we plan to upgrade landscaping and the marketing window. "We are thrilled to have sourced this acquisition off-market through our strong network of brokers and look forward to capitalizing on both the organic growth of Colorado Springs as a maturing real estate market, and the ability to add value through strategic interior improvements and hands-on asset management of the community," stated Enrique Huerta, Clear Capital's Vice President of Acquisitions. "This transaction clearly demonstrates Clear Capital's reputation as a "buyer of choice" for owners and brokers throughout the Colorado market and we look forward to continued expansion in the region."
The purchase marks Clear Capital's 26th multifamily investment and is the firm's third acquisition in Colorado. Clear Capital's recent purchase highlights the company's investment strategy of purchasing value- add opportunities with strong cash flow, significant location upside, and operational upside in high barrier-to-entry markets. This investment aims at providing investors a current cash yield with a double-digit levered IRR over a 5-Year hold period. "This investment adds to our existing portfolio in Colorado Springs allowing Clear Capital to achieve synergies with renovation costs, management practices, and revenue enhancement strategies," added Eric Sussman, a founding partner at Clear Capital. "As we expand in our strategic target markets, we look to diversify across property vintage, geographic location within a market, and asset strategies. This investment provides all of the above ensuring durable cash flow for our investors and solid projected long-term capital appreciation."
Aspire Fillmore is ideally located, adjacent to a major thoroughfare. The property benefits from drive-by visibility and convenient access to north and downtown Colorado Springs. Colorado Springs has become one of the fastest growing cities in the U.S. and is the second largest city in Colorado. The recent population boom within the greater Colorado Springs community has fueled record-breaking 15.9% year-over-year rental growth and the population is forecasted to increase by 8.4% over the next five years.
About Clear Capital
Clear Capital is a private equity real estate investment firm with a 20+ year track record of creating significant value for investors. Since its inception in 1996, Clear Capital's principals, who combined have over 120 years of real estate investment experience, have applied a distinctive approach to investing across the United States. Strategic target markets include select cities in the Mountain West, Southwest, and Southeast regions of the United States. Clear Capital and its affiliates control over $950 million in multifamily real estate investments that have consistently produced strong returns in the mid-to-upper teens.
For more information or to make an investment, please visit clearcapllc.com. You can also follow us on LinkedIn and Facebook for the latest company developments.
Contact:
Tania Kapoor Mirchandani
Vice President Capital Markets
[email protected] / (323) 642 – 9632