Clear Capital, LLC Acquires 124-Unit Multifamily Value-Add Community in Victorville, CA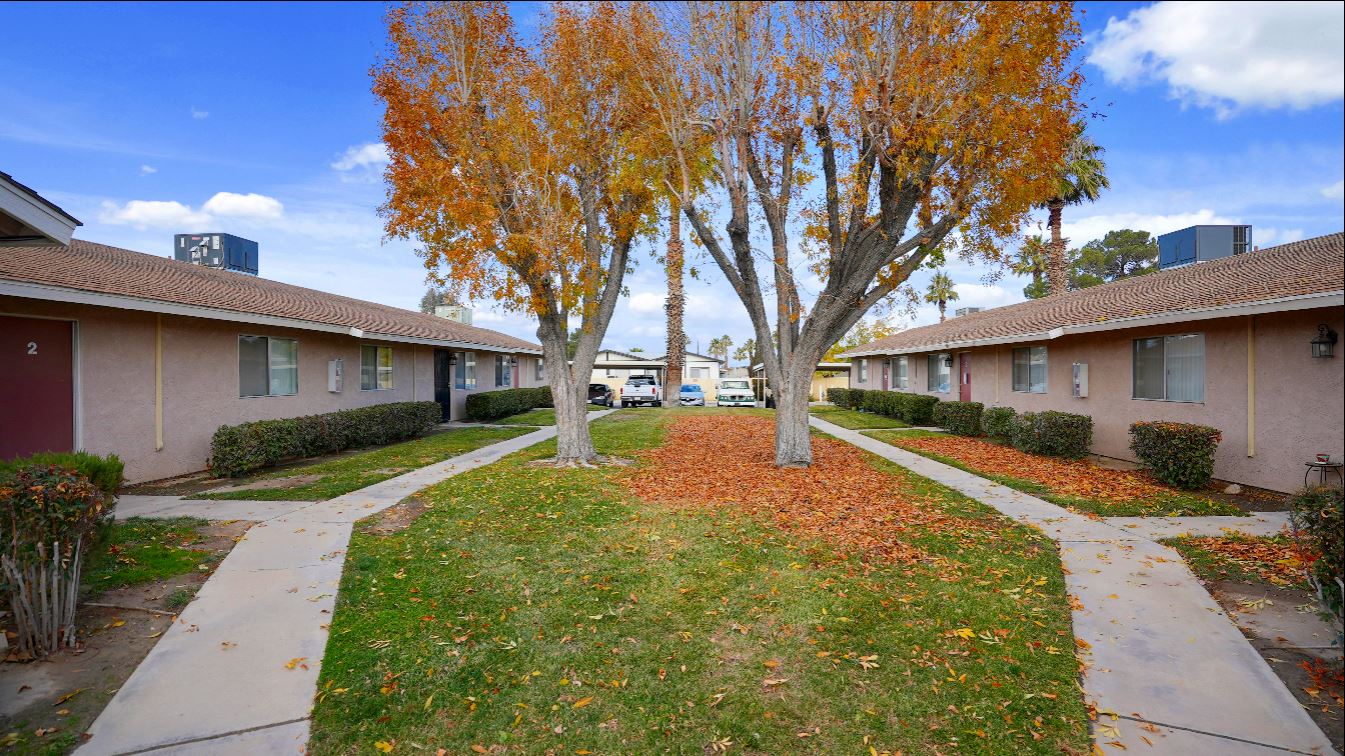 Clear Capital, LLC
Founded: 2010
Headquarters: Irvine, Los Angeles
Founders: Eric Sussman, Greg Worchell, Daniel Hardy, Paul Pellizzon
Business: Multifamily Real Estate
Recent Acquisition: 124-Unit Value-Add Apartment Community in Victorville, CA
CLEAR CAPITAL ACQUIRES ASPIRE SENECA, 124-UNIT MULTIFAMILY COMMUNITY IN ONE OF THE COUNTRY'S TOP "BOOMTOWNS"
With planned renovations, the property is projected to yield a project-level IRR
North of 15% over a 5-year hold period.
IRVINE, CA, February 15, 2023 – Clear Capital, a leading West Coast private equity investment firm specializing in multifamily housing, today announced the acquisition of Aspire Seneca, a single-story multifamily housing community located in Victorville, CA. The property, acquired for $15.5 million, is Clear Capital's 14th asset in California and 39th investment offering.
Formerly known as Gold West, Aspire Seneca was built in 1984 and it features 124 one-, two-, and three-bedroom units with spacious condo-style floor plans in classic condition averaging 770 square feet. The property presents ample amenities, including two sparkling pools, sundecks, and covered parking. The community benefits from its extensive leasing visibility along Seneca Road, creating high visibility for prospective residents along their daily commute. Victorville offers a central location with easy freeway access, located off I-15, US-395, and SR-18 between Los Angeles and Las Vegas—just 40 miles from I-10 and I-40.
Recently identified as one of the top growth cities in the nation, Victorville is the leading city for a number of industries including aviation, manufacturing, distribution, and retail in Southern California's High Desert region. The property sits within minutes away from desirable neighborhood destinations including Victor Plaza Shopping Center, Costco, In-N-Out Burger, Starbucks, and Kaiser Permanente.
"At Aspire Seneca, we have the opportunity to increase rents through renovating units, upgrading amenities and reducing costs by improving the assets operating efficiency and creating a compelling value-add investment opportunity for our clients," said Eric Sussman, one of Clear Capital's Founding Partners. "With planned renovations, the property is projected to yield a project-level IRR north of 15% over a 5-year holding period."
Clarion, Clear Capital's affiliated property management company, will be the property manager for this asset. "Leveraging a 1031 exchange and capital raise, this is an outstanding investment opportunity in a community soon to be in high demand," added Eric Sussman.
For more information or to make an investment, please visit www.clearcapllc.com.
About Clear Capital
Clear Capital is a leading West Coast-based private equity investment firm specializing in acquiring, renovating, repositioning, and managing multifamily housing assets throughout the Western, Mountain, and Sunbelt regions of the United States. Clear Capital owns and operates a diverse portfolio of multifamily communities with over 4,100 units valued at $1.1 billion across six states in the continental U.S. Clear Capital's distinctive approach to investing in real assets has consistently produced above-average risk adjusted returns for its investors.
Contact:
Tania Kapoor Mirchandani
Vice President Capital Markets
[email protected] / (323) 642 – 9632