Clear Capital, LLC Acquires 126-Unit Multifamily Property in Salt Lake City, Utah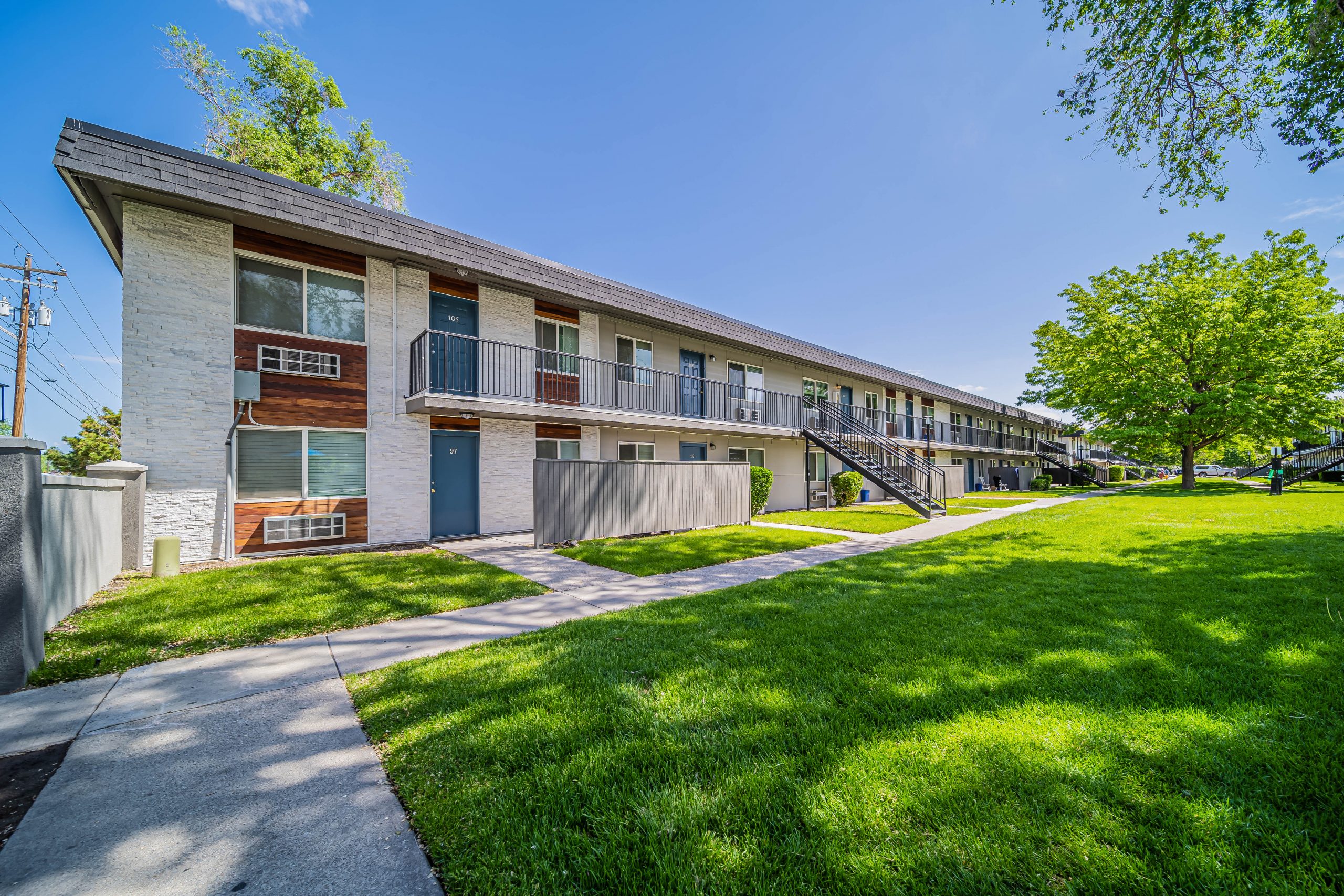 Clear Capital, LLC
FOUNDED: 1996
HEADQUARTERS: Irvine and Los Angeles
FOUNDERS: Eric Sussman, Greg Worchell, Daniel Hardy, Paul Pellizzon
BUSINESS: Multifamily Real Estate
RECENT ACQUISITION: 126-Unit Value-Add Apartment Community in Salt Lake City, UT
Irvine, CA – July 19th, 2021, Clear Capital a Los Angeles-based private equity real estate investment firm specializing in multifamily investments, recently acquired Landing Point, a 126-unit multifamily property in Salt Lake City, UT. The community will be rebranded as Aspire Salt Lake City upon closing.
Constructed in 1973, Landing Point is situated on 5.39 acres at 176 North Redwood Road in Salt Lake City, UT. The community provides a unit mix of predominantly 2-bedroom units, with a handful of 1-bedroom units. Aspire Salt Lake City will undergo significant value-add improvements including a systematic interior renovation of 63 classic units out of 126 total units, the addition of a dog park, improved signage, new parcel lockers, and upgraded landscaping.
"Landing Point Apartments was sourced off-market through our robust network of broker relationships and the previous owner decided to sell to Clear Capital given our reputation across the United States alongside our ability to complete due diligence quickly and move expeditiously toward a seamless closing." said Enrique Huerta, Vice President of Acquisitions for Clear Capital. "Landing Point is a textbook value-add investment opportunity, and we are pleased to be able to meet our investors' insatiable appetite for multi-housing investments in robust, growth-oriented markets like Salt Lake City, Utah."
The purchase marks Clear Capital's 24th Multifamily Investment and is the company's 2nd acquisition in Utah. Clear Capital's recent purchase highlights the company's investment thesis of purchasing value -add opportunities with strong cash flow and significant location and operational upside. Surrounded by the Great Salt Lake and the Wasatch Mountains, Salt Lake City has limited space for development making the property well suited for organic rent growth. This investment aims at providing investors with a 6.09% cash yield and a 15.04% levered project IRR over a 5 Year hold period.
"Salt Lake City remains at the top of Clear Capital's list of target markets for 2021. We have selected the Salt Lake City MSA as a continued region for investment given the strong population growth, expanding industrial base, landlord-friendly policies, and rapid rental growth that has occurred and we foresee continuing to occur over the next several years." stated Eric Sussman, CEO of Clear Capital. "Our mandate always has been to first, preserve our investors' capital, two, execute value-add strategies to manufacture higher property values, and three, outperform projected returns to ensure our investors see a positive outcome when working with Clear Capital. A market like Salt Lake City, Utah allows us to continue to grow strategically and provide the results our clientele is accustomed to."
Located in a rapidly gentrifying, up-and-coming neighborhood in Salt Lake City, Aspire Salt Lake City presents a true value add opportunity. The property boasts an ideal location minutes away from both Downtown Salt Lake City as well as the Salt Lake City International Airport. Utah County, where Landing Point is located, is characterized by world class infrastructure and endless professional talent highlighting a work force of more than 266,500 employees. Home to the "Silicon Slopes", Salt Lake City is emerging as a premier technology hub for Fortune 500 companies such as Adobe, Intel, eBay, Oracle and Microsoft. According to the U.S Bureau of Labor Statistics, Salt Lake City has the "5th largest labor force in the West, projected to increase by 17%+ over the next decade, compared to the national average of 11%+". The property has easy access to the interstates 15, 80 & 215, which provide a short commute to jobs, education, shopping, and entertainment.
About Clear Capital
Clear Capital is a private equity real estate investment firm with a 20+ year track record of creating significant value for investors. Since its inception in 1996, Clear Capital's principals, who combined have over 100 years of real estate investment experience, have applied a distinctive approach to investing across the Sunbelt markets. Specific markets include Los Angeles and the Inland Empire in California, and more recently Colorado (Denver/Colorado Springs), Texas (Dallas/Fort Worth), Arizona (Phoenix), Oregon (Oregon City) and Utah (Salt Lake City). Clear Capital and its affiliates control over $900 million in multi-family real estate investments that have consistently produced strong returns in the mid-to-upper teens.
For more information and next steps of investing with Clear Capital, please visit our website at www.clearcapllc.com. You can also follow us on LinkedIn, and Facebook for the latest company developments.
Contact:
Tania Kapoor Mirchandani
Vice President Capital Markets
[email protected] / (310) 470 – 8500