Clear Capital, LLC Acquires 76 – Unit Multifamily Property in Clearfield, Utah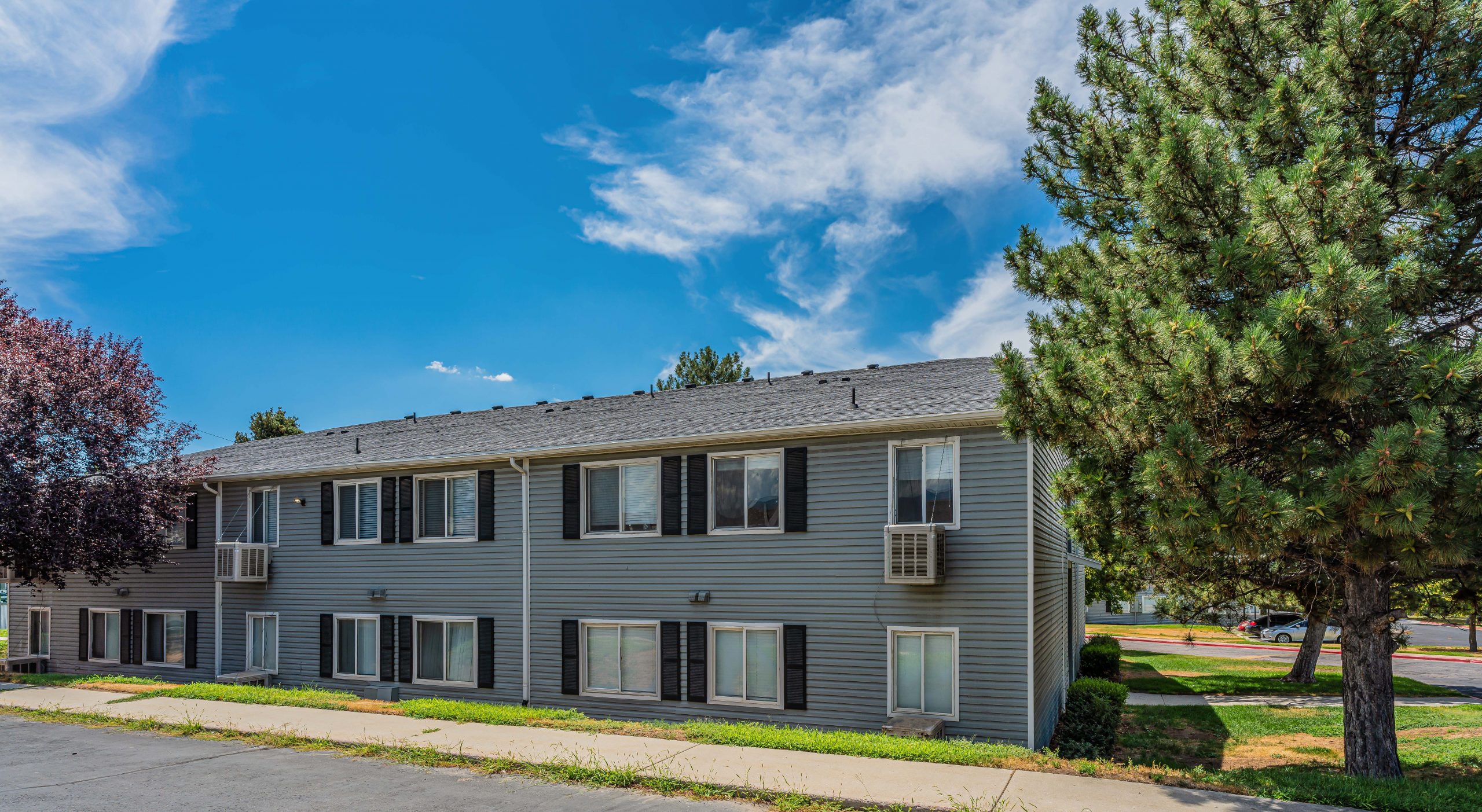 Clear Capital, LLC
FOUNDED: 1996
HEADQUARTERS: Irvine, Los Angeles
FOUNDERS: Eric Sussman, Greg Worchell, Daniel Hardy, Paul Pellizzon
BUSINESS: Multifamily Real Estate
RECENT ACQUISITION: 76-Unit Value-Add Apartment Community in Clearfield, UT
Irvine, CA – September 30th, 2021, Clear Capital, a Los Angeles and Irvine based private equity real estate investment firm specializing in multifamily investments, recently acquired Cove on Bruce, a 76 – unit multifamily property in Clearfield, UT, just 30 minutes North of downtown Salt Lake City. The asset will be re-branded "The Cove" apartments upon takeover.
Constructed in 1983, Cove on Bruce is situated on 3.67 acres at 400 North Bruce Street in Clearfield, UT. The community has a desirable unit mix of 100% 2-bedroom 1-bathroom flats. Clear Capital plans to continue renovations on the remaining 21 classic units. The renovation scope will include new cabinets, hard surface countertops, stainless steel appliances, new lighting, and plumbing hardware, in unit washer and dryers and new wood-style flooring throughout.
"Cove on Bruce was sourced off-market through Clear Capital's robust network of broker and owner relationships. Given Clear Capital's presence in the Salt Lake City region and strong reputation, we were provided with a "first-look" at this compelling opportunity and moved quickly to acquire the asset prior to it going through a formal marketing process," stated Enrique Huerta, Vice President of Acquisitions for Clear Capital. "Cove on Bruce is a light value-add investment opportunity with a shorter-term hold that will provide our investors with exposure to the growing Northern Salt Lake City region."
The purchase marks Clear Capital's 25th multifamily Investment and is the firm's third acquisition in Utah. Clear Capital's recent purchase highlights the company's investment thesis of purchasing value- add opportunities with strong cash flow, significant location upside, and operational upside. This investment aims at providing investors a current cash yield with a double-digit levered IRR over a 3-Year hold period. "Cove on Bruce was a strategic acquisition that allowed Clear Capital to increase its presence in the State of Utah while capitalizing on growing submarkets outside of Salt Lake City proper. We anticipate strong rental growth in the outlying suburbs of Salt Lake City, including Clearfield, over the next several years and this acquisition is a perfect fit for our thesis" stated Eric Sussman, a founding partner of Clear Capital, LLC. "We're thrilled to contribute to the revitalization of the much-needed housing stock in Clearfield."
Cove on Bruce is ideally located, not only with access to the Weber and Davis County employment centers, but also close to recreational activities in the nearby mountain resorts and nature preserves. Davis and Weber Counties are the 3rd and 4th most populous counties in the state of Utah. The population in Davis and Weber Counties has grown 13% over the last ten years, adding nearly 71,000 new residents. The area's population is expected to increase an additional 15% by 2030, adding 93,000 new residents over the next decade.
About Clear Capital
Clear Capital is a private equity real estate investment firm with a 20+ year track record of creating significant value for investors. Since its inception in 1996, Clear Capital's principals, who combined have over 120 years of real estate investment experience, have applied a distinctive approach to investing across the Sunbelt markets. Specific markets include Los Angeles and the Inland Empire in California, and more recently Colorado (Colorado Springs, Lakewood), Texas (Dallas/Fort Worth), Arizona (Phoenix), Oregon (Oregon City), and Utah (Salt Lake City). Clear Capital and its affiliates control over $950 million in multifamily real estate investments that have consistently produced strong returns in the mid-to-upper teens.
For more information or to make an investment, please visit clearcapllc.com. You can also follow us on Twitter, LinkedIn, and Facebook for the latest company developments.
Contact:
Tania Kapoor Mirchandani
Vice President Capital Markets
[email protected] / (323) 642-9632